Dorothée Schlüter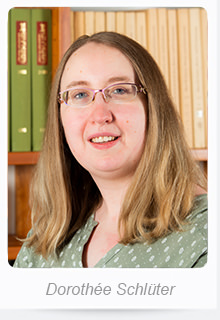 Paralegal

Dorothée Schlüter first obtained a bachelor in Applied Foreign Languages and International Affairs at the Paul Verlaine University in Metz. During her studies, she had the opportunity to participate in an ERASMUS stay at the Saarland University in Saarbrücken. After her bachelor's degree, she took a master's degree in Applied Foreign Languages, Finance and International Management at the University of Lorraine.
Dorothée then worked for various companies in Saarland where she was able to put her language skills to good use.
Since 2020, Dorothée has been working at Cabinet Vièl where she assists the attorneys in the management of the files. Her language proficiency are also an important asset at Cabinet Vièl.
She speaks French, German and English.